Expand your wool innovations with warp knitting technology
High performance
Fast production with low cost-to-performance ratios.
Versatility
Multiple lengths of fabric can be knitted simultaneously.
Elasticity
Warp knitting produces fabric with elasticity in the length.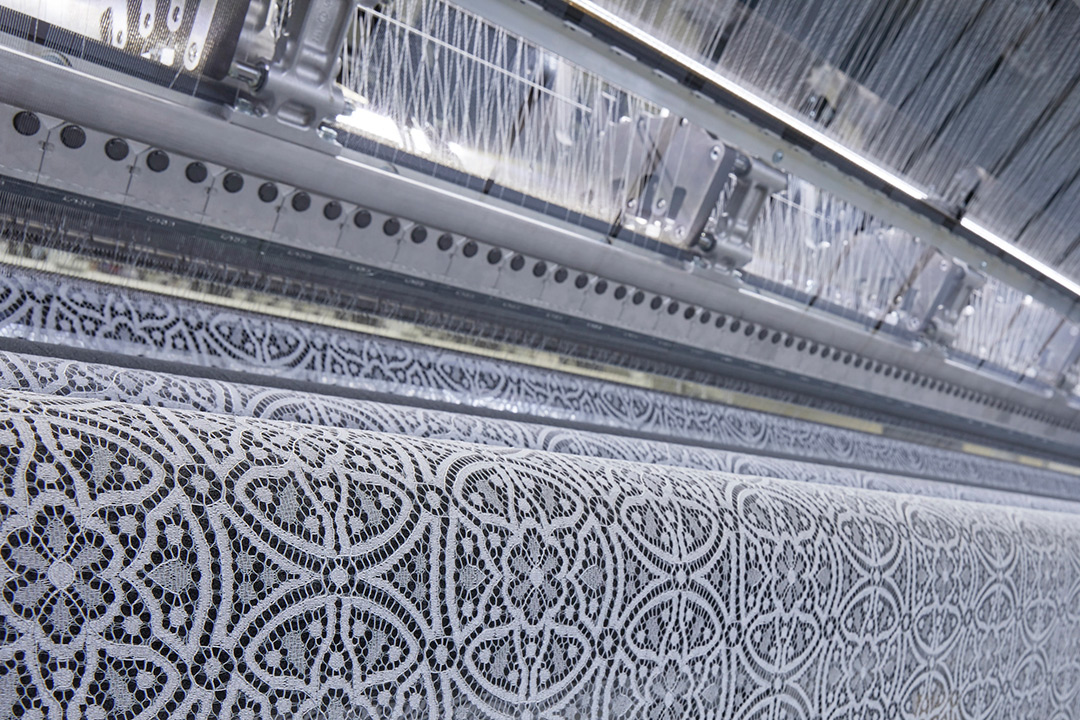 Warp Knit Technology
How it works
A fast method of knitting, warp knitting machinery is often used to create long runs of fabric using undyed yarns. The fast production of warp knitting creates fabrics suitable for a wide range of end uses.
In warp knitting machines, a series of yarn threads (the warp) are threaded through yarn guides, which direct the yarn around a needle to create parallel rows of loops (stitches) simultaneously, which are interlocked in a zig-zag pattern to form fabric.
Warp knitting produces fabrics quickly with low cost-to-performance ratio, stable structures that are difficult to unravel, flexible open or closed structures, tubular or three-dimensional seamless garments and generous widths up to six metres.
Seamless knitwear can also be produced on a new generation of warp knitting machines.
On new generation warp machines, seamless knitwear can be produced for greater next-to-skin comfort. Seamless knitwear is knitted in a tube, and despite the name, may require seams during final garment assembly. Seamless knitting technology for both circular and warp machines is moving fast to compete with whole-garment flat-bed knitting and is popular for producing activewear.
Karl Mayer, The Woolmark Company's key partner in warp knitting technology, specialises in this method of wool product development.
Contact our technical team for more information.