Spectrum Merino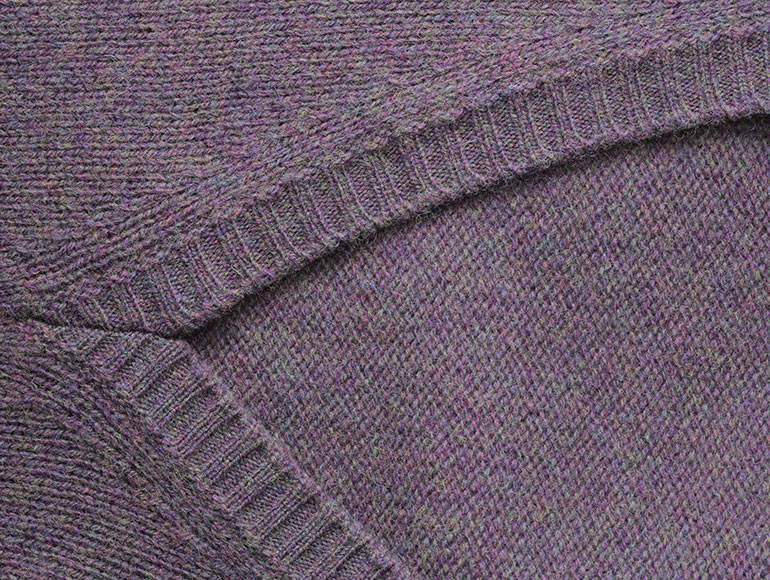 Spectrum Merino allows melange and marl effects to be created during wool yarn, piece or garment dyeing.
Lead times in manufacturing depend on many factors but the point at which colour is added has one of the biggest impacts. Top or loose wool dyeing is fine if colour decisions can be made months in advance but if a quicker response is needed then dyeing at the garment stage is best.

Garment dyeing does however limit colours to just one shade - melange and marl effects not being possible because these are normally created at the fibre or the yarn stages.
An alternative approach has been developed which permits melange and marl effects to be created during yarn, piece or garment dyeing.
The technology
Fibre or yarn can be dyed with a colourless or white dye that blocks the normal dye sites in the wool fibre and significantly reduces the uptake of dyes compared to normal wool - dye-resist.
By combining dye resist fibres or yarns with normal types in a fabric or garment then during yarn or piece-dyeing there will be two shades of dye absorbed. If the yarn is made from a blend of coloured fibres, each of which has been dye-resist treated then a multi-coloured melange effect can be created during dyeing.
Spectrum Merino works best with pale or medium depths of over-dyeing and usually needs reduced amounts of levelling agents in the dye recipe.
The features
Late-stage melange or marl effects.
Multi-colour melanges.
Tone-on-tone yarn, garment or piece-dyeing.
Quick-response colouration.
For further information about Spectrum Merino contact your local Woolmark Company office.