---
A new generation of labels are putting their social responsibility above glamour and profit, helping their consumers breathe a little deeper and walk a little lighter.
Across the world, consumers are making more educated purchases: they want more than just a tangible product; they want to know they are supporting positive movements and making conscious decisions. It's these consumer needs which make brands sit up, listen and hopefully take action.
As a relative newcomer on the market, NAGNATA forms part of a new generation of labels which focusses on its social responsibility and the impact it can make. NAGNATA integrates premium textile innovations with thoughtful negotiations between sustainable manufacturing and directional design. Their collections focus on fashion and accessories for yoga, Pilates, dance and transitional pieces, resulting in a premium fashion and lifestyle brand for the modern active woman. Founded by Australian fashion designer, stylist and creative director Laura May, and later joined by her sister Hannah, a textile artist and photographer, the duo draws from their respective backgrounds in fashion, textiles, art, yoga and dance to establish a multi-faceted platform that extends to philanthropic work surrounding the fashion industry.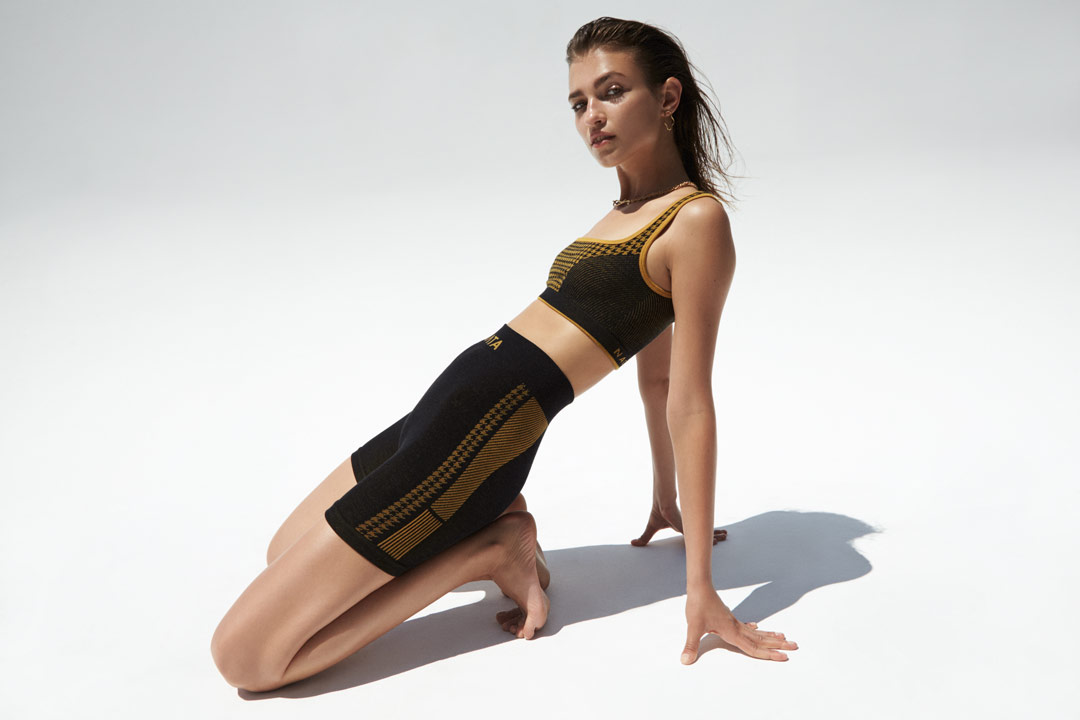 "We believe style and quality does not need to be sacrificed in the pursuit of sustainably produced fashion," explains May.
"NAGNATA is a part of the new generation of designers who thinks beyond glamour and profit to our social responsibility as a brand and the impact we can make," explains May. "Our philosophy when approaching each collection is one of 'sustainably minded design' and it's a continuous negotiation between what is the most environmental conscious option that will still enable us to make a high-quality garment, that will hopefully last a lifetime. Through our collections and brand messaging we are working towards redefining value in the industry and challenging the rampant consumerism of fast fashion. We believe style and quality does not need to be sacrificed in the pursuit of sustainably produced fashion. The sustainable considerations are our responsibility as designers and can play our part in influencing the industry and consumer behaviours."
With sustainability front of mind, NAGNATA set out to create its most eco-friendly collection to date, choosing to work with Australian Merino wool to develop an original seamless knitwear collection designed for yoga, Pilates, cycling, dance, cardio exercise and studio-to-street style. Designed with minimal seams and a high content of natural fibres, the collection blends superfine Australian Merino wool with Tencel for breathability, sustainability and an extremely soft hand feel. The designers drew inspiration from traditional men's wool suiting fabrications creating a houndstooth knit jacquard pattern, combined with the brand's signature colour-blocking and retro-sports design details.
"As designers, we are driven by design and textile innovation. Our aim was to develop an innovative performance wool seamless knit fabrication that wasn't already on the market and which could provide a super soft second-skin hand feel using the highest possible content of natural fibres. By blending Merino wool with Tencel - as opposed to with high contents of synthetics usually required for compression and stability in the knitting process – we were able to maximise the natural performance properties of wool: breathability, odour resistance, elasticity and moisture and temperature regulation.
We wanted to work with Merino wool initially for sustainability reasons, as wool is a natural, biodegradable and renewable fibre. Merino wool is also one of the world's most technically advanced fibres and works in total harmony with the wearer's body."
By working closely alongside The Woolmark Company's technical team, the duo behind NAGNATA was connected with leading wool mills to explore various knitting machines and spinners, before finally choosing who they wished to work with.
"It's really important to us to have a close relationship with our manufactures and we like to be involved in the process every step of the way. This also allowed for us to learn so much about the versatility of Merino wool. The potential for innovation with Merino wool is endless and we already have multiple other fabrications and products in development because there is so much you can do outside of the expected woolly warm knitwear or traditional suiting. Yet despite all of the innovation in our latest collection, we were still able to stay true to our NAGNATA design aesthetic, and that was really important to the two of us. I'm proud of us for persevering with our ideas and not settling until we were completely satisfied. When I look at this collection I see the process, collaboration and commitment it took to pull it all together. When our customers see the range I hope they appreciate the unique style, modernity and ease of movement the collection offers."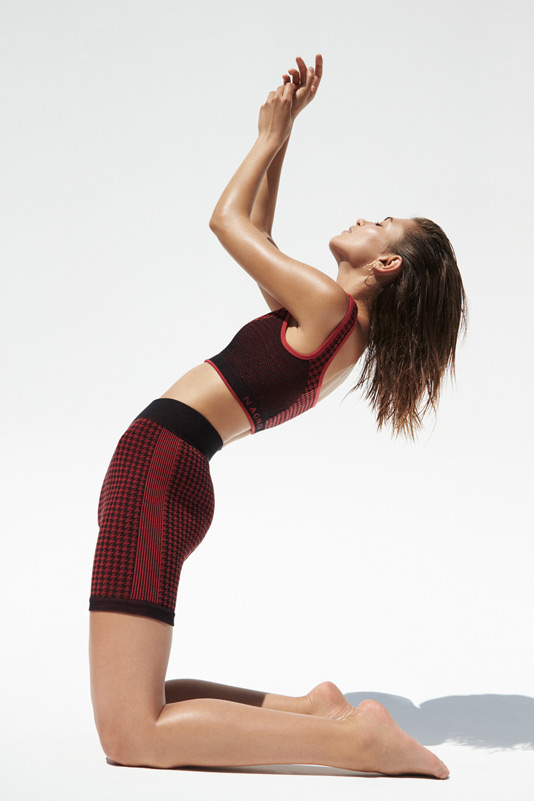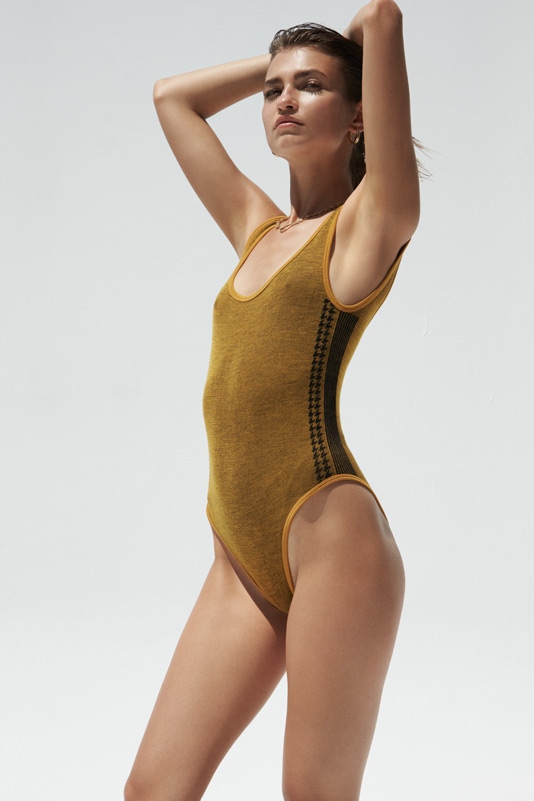 Not only is Australian Merino wool natural, biodegradable and renewable, it is also one of the world's most technically advanced fibres.
NAGNATA is part of a small but fast-growing tribe of both brands and consumers who are astutely aware of the environmental impact of their decisions. It's widely known that the fashion industry is one of the most harmful in the world, and the rise and rise of fast fashion certainly does not help this cause. As consumers, we can make more responsible purchasing decisions by choosing natural fibres. As Dame Vivienne Westwood famously said: "Buy less, choose well, make it last". As designers, brands can make conscious decisions like NAGNATA's choice to use non-toxic dyes and minimise their use of synthetic fibres and even coating them with natural fibres to avoid skin contact.
"Our skin is our biggest organ and absorbs the toxins and chemicals from the textiles we wear on our bodies. Synthetic fabrics are mainly derived from petroleum and these petrochemicals are not something you want your skin absorbing, especially in yoga and breath-focused practices when your pores are so open. NAGNATA can offer all women a better choice over the sustainability attributes of her wardrobe. Our customer appreciates style and invests in quality pieces that offer versatility, longevity and sustainability. It's empowering for women, and all people, to know the power of our purchasing to make authentic change by supporting only conscious brands. As an emerging brand we still have a lot of work to do with spreading our environmental messaging out there to a wider audience and will continue in our pursuit of sustainably produced fashion."