---
Merino wool is an excellent fibre for producing clothes, as it not only offers breathability, but has natural stretch and recovery, great drape and outstanding wear performance. Despite being a resilient fibre, a little bit of TLC will ensure your wool clothes will last for a very long time.
Don't be afraid when it comes time to wash your Merino wool clothes. On the sheep's back, wool grows through the toughest feats Mother Nature can throw at them, and despite being luxuriously soft next to your own skin, Merino wool is still a tough, resilient fibre. If it can survive wind, snow and rain, there's no reason why it can't survive a washing machine either.
Your wool pants generally won't need to be washed after every use as it is stain and odour resistant. Try lightly brushing your wool suit trousers and hanging them up in a steamy bathroom to give them a quick refresh. This trick will also remove any creases.
However, when it is time to wash your woollens, always check your wool pants' care claim on the sew-in label.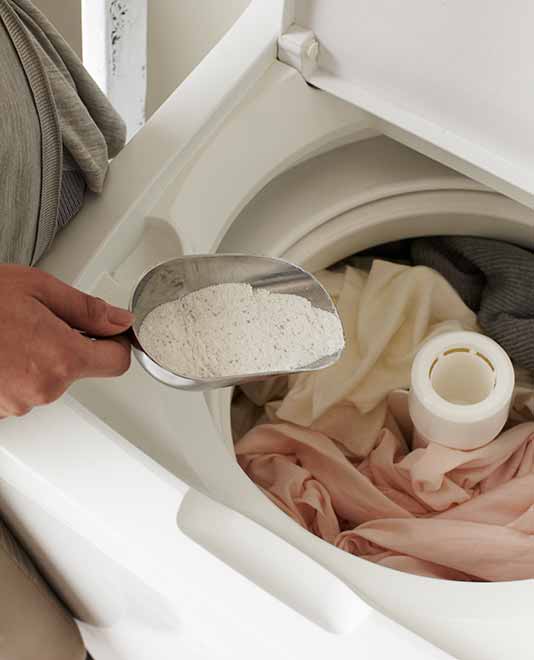 How to machine wash wool pants
Turn your wool pants inside out.
Wool pants with a Woolmark Machine Washable label can be washed on the wool setting (usually gentle action at 40°C). If your washing machine does not have a wool cycle, then it is recommended to use the cold water wash or wash cycle for delicates.
Use a Woolmark-certified wool detergent, or a mild, gentle detergent.
Flat dry your wool pants, out of direct sunlight after washing.
How to hand wash wool pants
Turn your wool pants inside out
If your garment states Hand Wash Only, then hand wash in clean, lukewarm water, approximately 30°C, using a mild and gentle detergent.
Soak for a period of 10 minutes before rinsing thoroughly firstly in lukewarm water, then finally in cold water.
Remember, if in doubt, hand wash is the best option. It is also recommended to used a Woolmark-approved detergent where possible.
Find Woolmark-approved products in your country.