---
The battle between man and machine is in the league of the professionals with Zegna's new global campaign. Merino wool plays centre court as the campaign highlights the performance advantages of nature's premier fibre.
Championing the TECHMERINOTM Wash&Go collection, the Z Zegna SS19 campaign speaks of a new era of suiting and sportswear, one in which performance functionality playfully adapts traditional chic.
Tennis' rising star and the youngest winner of the ATP Finals, Alexander "Sascha" Zverev, commands the campaign film, showcasing the performance benefits of Australian Merino wool through Z Zegna's passion for tennis.
Redefining the limits of activewear, the TECHMERINOTM Wash&Go collection merges innovation and craft.
TECHMERINOTM Wash&Go, with its lightweight comfort and sustained flexibility, is the epitome of the modern suiting, seamlessly moving between sportswear and fine tailoring.
Made from natural, biodegradable and renewable Australian Merino wool, the TECHMERINOTM Wash&Go is highly breathable and offers perfect thermo-regulation against both cold and heat, helping to keep the skin dry and the body temperature constant.
Inspired by Z Zegna's ongoing passion for the diverse and ever-evolving world of tennis, Z Zegna appropriately pairs this multifunctional Merino wool fabric with new technologies that feature in the suits, jackets, bombers, t-shirts and pants within the collection.
Boasting seasonal colours, the fabrics are diverse, light and fresh with the fast-drying wool providing comfort and performance whilst ultra-fine stretch nylon and maxi mesh playing with transparency.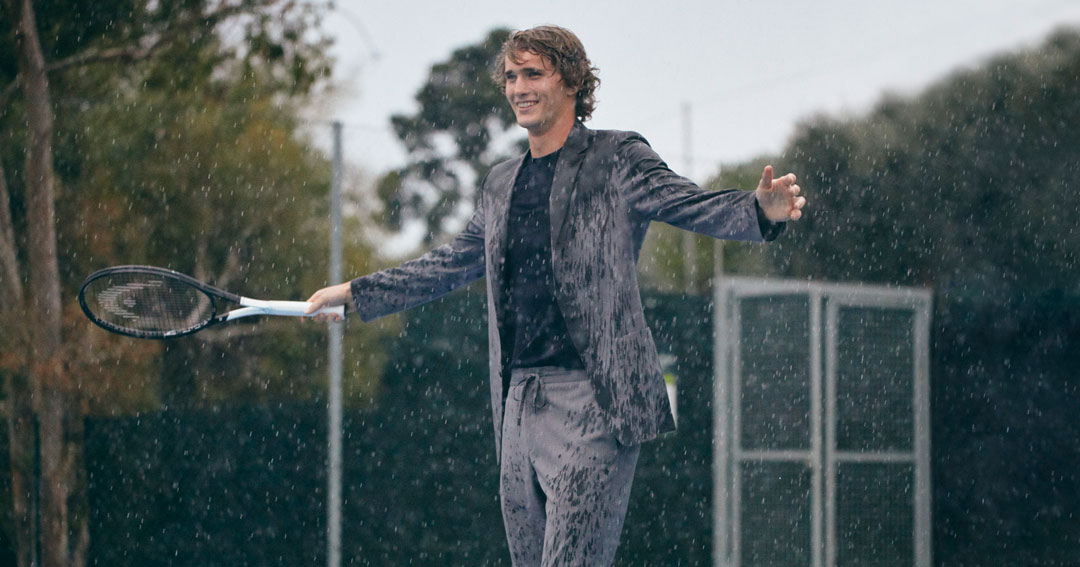 The TECHMERINOTM Wash&Go garments are highly breathable, thermo-regulated, quick-to-dry and are able to be washed in a domestic washing machine.
One of the greatest benefits of the TECHMERINOTM Wash&Go garments is the ease in which they can be cared for. The coats, suits and jackets can be placed in a special pouch and washed in any domestic washing machine using cold water and a delicate wash setting. Quick-drying, the garments are ready to wear and for an extra crisp look they may be ironed with a wool setting.
Applying technical advances to nature's original performance fibre means that neither man nor machine lose-out on centre court, and rather, nature triumphs.