---
As the sports and outdoor industry continues to grow, leading brands are extending their use of wool from activewear into footwear. However, the success of wool in footwear lies not only in the fibre's natural properties, but also in its ability to be constructed in a way that aids performance.

Athletic Propulsion Labs® (APL) has unveiled its most sustainable and lightest running shoe to date, partnering with The Woolmark Company to launch the APL TechLoom Breeze Merino Wool collection. Each shoe features 80% Australian Merino wool blend yarn, innovatively knitted with APL's patented, stretch-rebound TechLoom upper. This unique combination delivers greater elasticity, strengthens the shoe and allows it to naturally hug the foot for maximum support, especially during performance and sports lifestyle activities.

The shoe is available in both men's and women's sizes in Blush, Fatigue/White, Merino Grey/White, Navy/Parchment/White, Raindrop/White and is available to purchase online and from leading stockists worldwide, including Mr Porter, Harvey Nichols, Neiman Marcus, Bergdorf Goodman and Shop Bop.
Gallery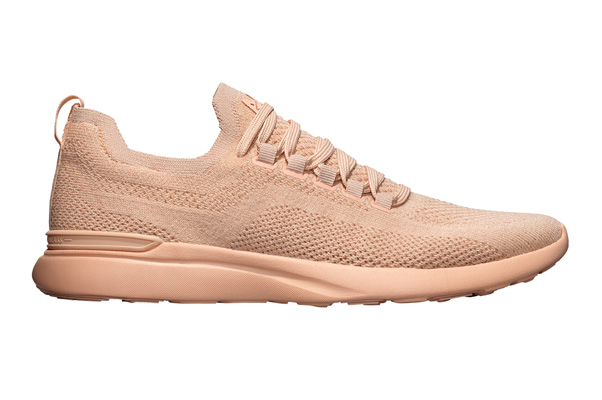 APL TechLoom Breeze Merino Wool in Blush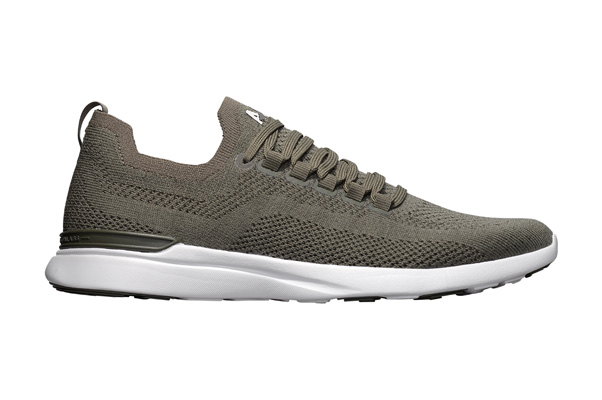 APL TechLoom Breeze Merino Wool in Fatigue/White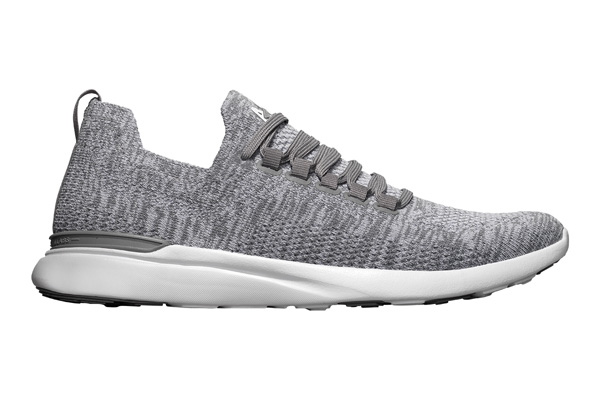 APL TechLoom Breeze Merino Wool in Merino Grey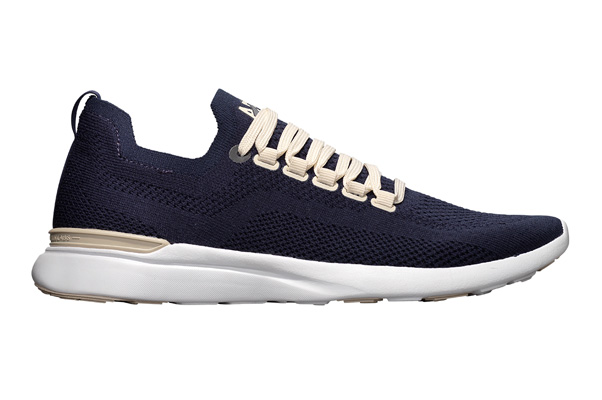 APL TechLoom Breeze Merino Wool in Navy/Parchment/White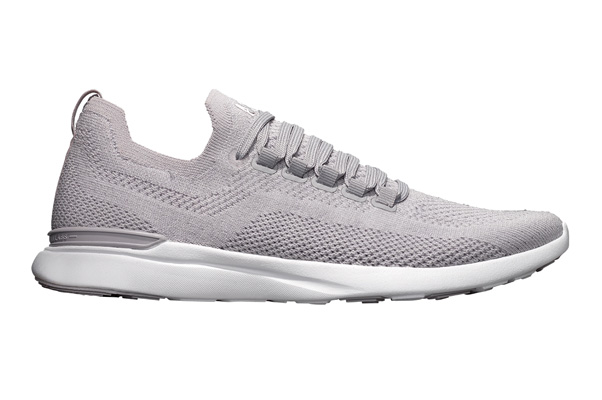 APL TechLoom Breeze Merino Wool in Raindrop/White
The APL TechLoom Breeze Merino Wool collection forms part of APL's Holiday 2018 Collection and is also the first technical-knit footwear to be certified by The Woolmark Company in the global market. The certified Wool Rich Blend engineered knit is designed to keep its form and shape, using filament-wrapped wool yarns to strengthen and add resistance to prevent abrasion and extend wear. The running shoe utilises the latest fully-fashioned knitting technology, meaning the shoe is knitted to its final shape, reducing the amount of wastage associated with regular cut-and-sew techniques. This innovative design also enhances wool's natural breathability, as the technology allows for seamless design features such as breathable panels.

The new material features technically advanced stain and odour resistant yarns which also naturally regulate the temperature of the wearer's foot. In addition, it employs a seamless rebound TechLoom Upper that moves with your feet, making the APL TechLoom Breeze Merino Wool sneaker a soft, lightweight and breathable shoe to wear year-round.

APL's lightest running shoe ever, the TechLoom Breeze also features an internal speed lacing system with exposed eyelets which holds your foot securely in place while allowing a full range of motion. Like all APL sneakers, the TechLoom Breeze Merino Wool also features APL's proprietary Propelium™ technology, designed to maximise energy generation and provide superior comfort, alongside the new innovative upper.

"We teamed up with The Woolmark Company to engineer and create our most sustainable shoe to date," APL co-founder Adam Goldston said. "The Woolmark Company is the world's leader in Australian Merino wool, which is one of the world's most resilient and incredible fibres.‎ After extensive collaboration and more than 18 months engineering and testing, we finally created the first technical-knit footwear to be certified by The Woolmark Company to be released on the global market which we couldn't be more excited about. Australian Merino wool is a naturally sustainable super-fibre that helps protect against odour, is incredibly strong, yet is light enough to be worn during all of your workouts and has beautiful hand feel and texture. This is just the beginning of many more innovations to come from APL in the coming months and years."
"What makes this product truly unique is its luxurious feel thanks to the inclusion of 80% Merino wool yarn. This is our most sustainable shoe yet."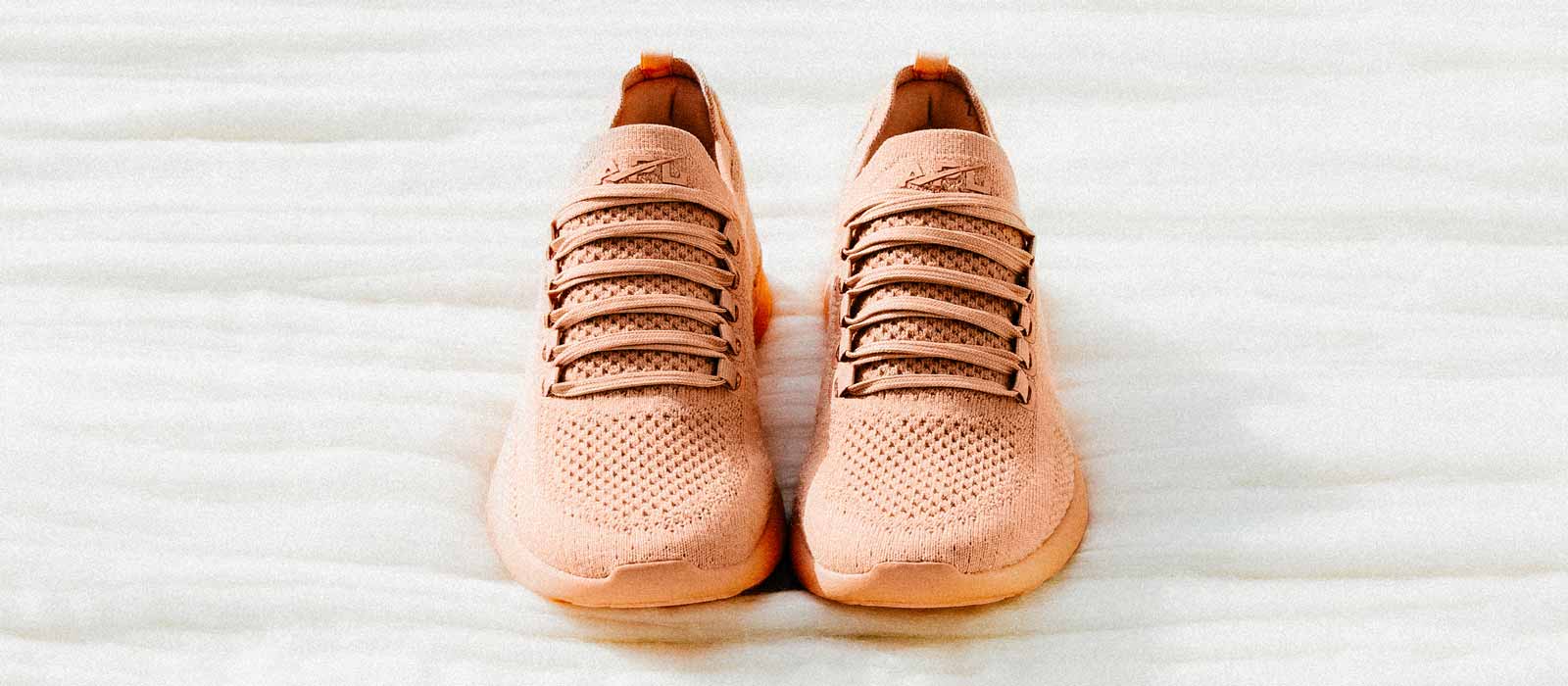 APL's other co-founder Ryan Goldston added: "We are extremely excited to introduce our Merino Wool TechLoom Breeze that we developed with The Woolmark Company. What makes this product truly unique is its luxurious feel thanks to the inclusion of 80% Merino wool yarn. But it also has amazing performance capabilities too. This is our most sustainable shoe yet and I'm confident that when our customers put on the shoes, they'll be blown away by how light, comfortable and luxurious the shoes are."