For dreamy days filled with sunshine and warmth, ALBUS LUMEN's summer-inspired Resort 23 collection shines light on the natural beauty of Australian Merino wool.
Inspired by water, the LA LAGUNE collection aims to lift the spirits. Light, in terms of colour, garment structure and most importantly, fabric weight, the men's and women's collections have an ethereal quality and a quiet confidence that lies in their timeless simplicity. The sun-bleached palette of coral, chalk and oyster complements the natural fibres and textures of Australian Merino wool, sometimes beautifully sliced with luxury cottons, silks and linen blends, full of Mediterranean vibes and perfectly designed for a hot climate.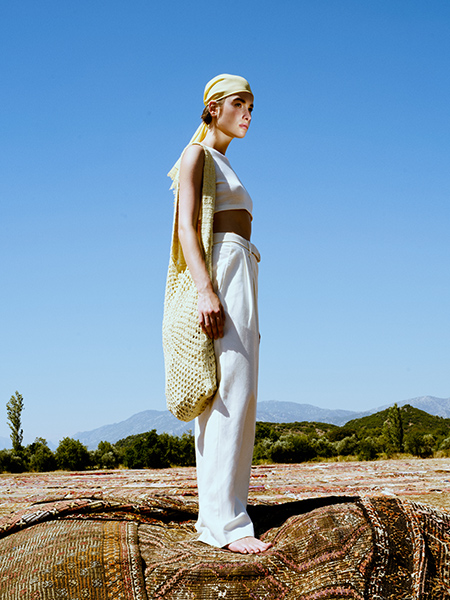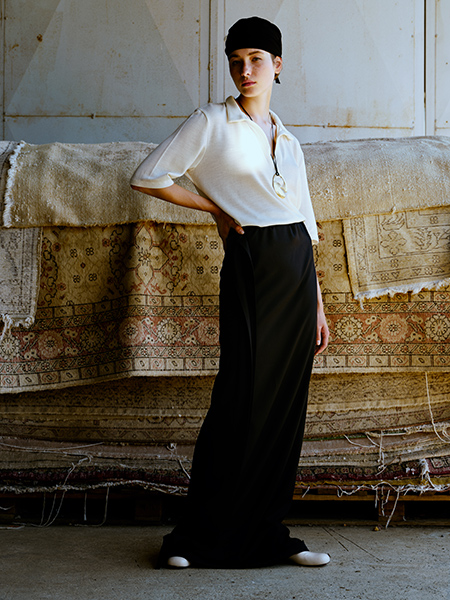 Why Merino wool is good for summer
Super soft on skin and highly breathable, Merino wool is well-suited to the summer sun. An active fibre, Merino wool reacts to changes in your body's temperature, keeping you cool when the mercury rises.
"When a customer thinks of wool, they're most likely to think of something that feels heavy and is too hot to wear outside of winter," says ALBUS LUMEN's creative director Marina Afonina.
"But wool doesn't need to be heavy. It's a beautiful, natural fibre which is luxe, breathable and super versatile. I want to highlight these qualities which are part of Australian Merino wool's special allure."
Wool's natural beauty
100% natural, renewable, biodegradable and recyclable, the inherent eco-credentials of Merino wool are well-aligned with the ALBUS LUMEN ethos. With science showing that wool fibres do not contribute to microplastic pollution, the fibre was a natural choice for this summer collection.
"Creating a collection with Australian Merino wool feels like a natural way to integrate it into the ALBUS LUMEN story and something that we as a business can support," says Afonina.
ALBUS LUMEN's 'La Lagune' is available on MATCHES FASHION, My Chameleon and at albuslumen.com.

Grown from nature, not oil