Introducing the world's lightest technical performance T-shirt, which is made from Australian Merino wool. The Rhythm Tee has been developed by leading outdoor brand Black Diamond, who has an authoritative reputation of being leader in innovation.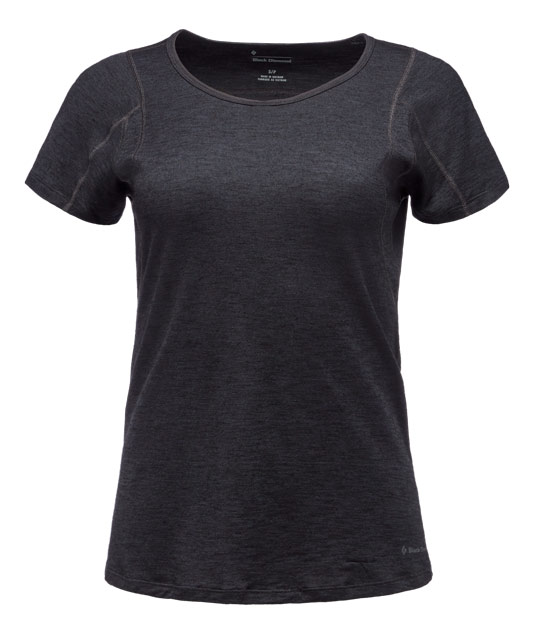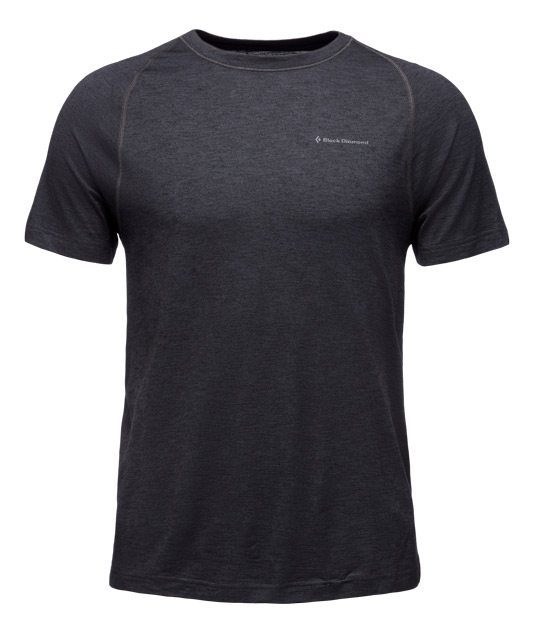 Naturally breathable
Merino wool is one of the most breathable fibres. Wool fibres can absorb large quantities of moisture vapour then move it away to evaporate into the air.



High-level elasticity

Natural elasticity helps Merino wool garments stretch with you, yet return to their original shape. So Merino wool clothing is ideal to wear when exercising.

Thermo-regulating
Wool helps to protect the body against changes in temperature and moisture levels. An active fibre, wool reacts to changes in the body's temperature helping keep you warm when it's cold and cool when it's hot.

Trans-seasonal
In contrast to synthetic, wool is an active fibre that reacts to changes in the body's temperature. Merino wool's natural breathability coupled with its thermo-regulating properties make it suitable for transitional seasons and year-round comfort.

Enhanced strength
Innovative spinning techniques couple with Merino wool's natural durability makes the Rhythm T-shirt resilient for the toughest outdoor adventure junkie.
HOW IT WORKS
Utilising the natural properties of Merino wool, such as odour resistance, moisture wicking and breathability, the Rhythm T-shirt by Black Diamond is the world's lightest technical performance Merino wool T-shirt. Available for men and women, this ultralight T-shirt features breakthrough Nuyarn Merino wool fabric technology, weighing just 95gsm.
This makes the Black Diamond Rhythm T-shirt significantly lighter than previous wool shirts, while retaining durability and performance benefits iconic to wool. The fabric is also engineered for incredible stretch and much faster drying times, making it the ultimate climbing or hiking shirt. To complete the hardiness of the garment, it is also machine washable.
Black Diamond's Rhythm Tee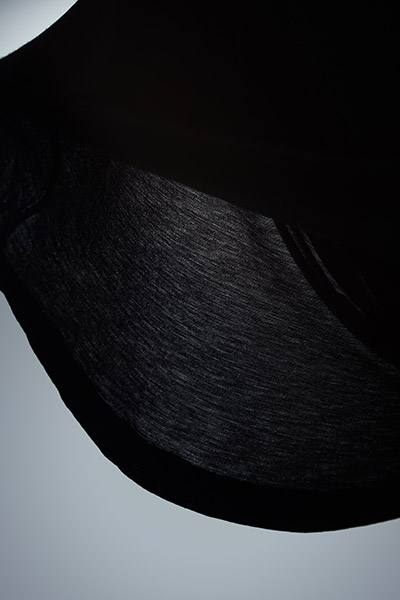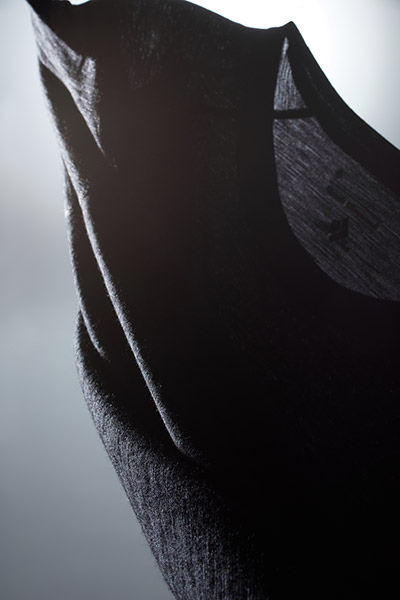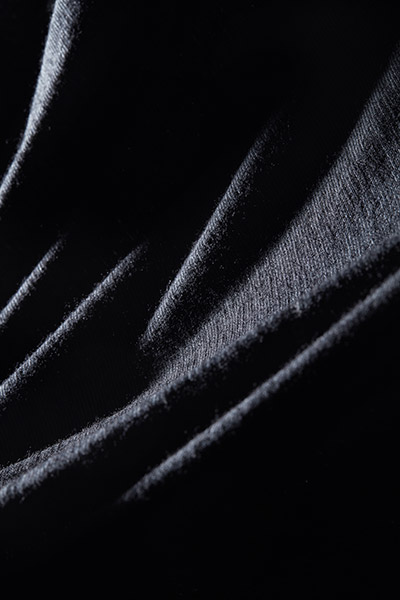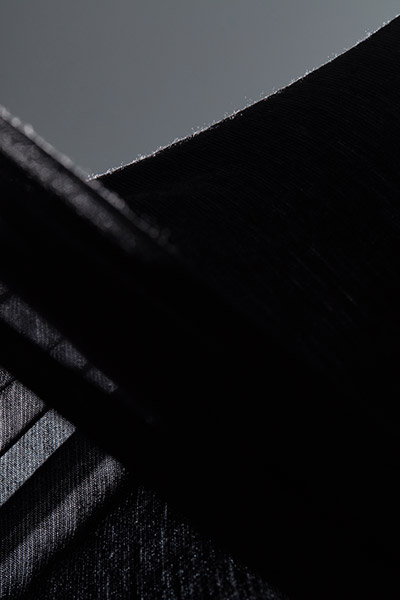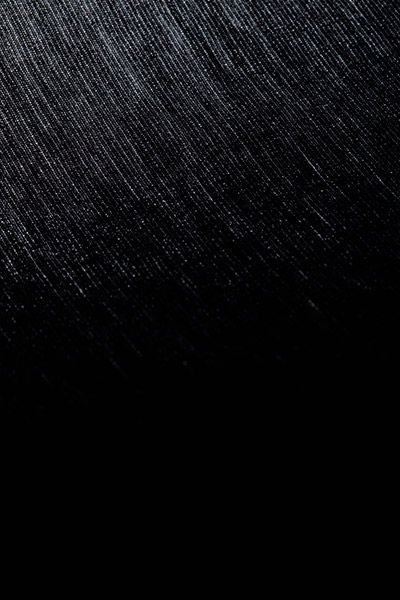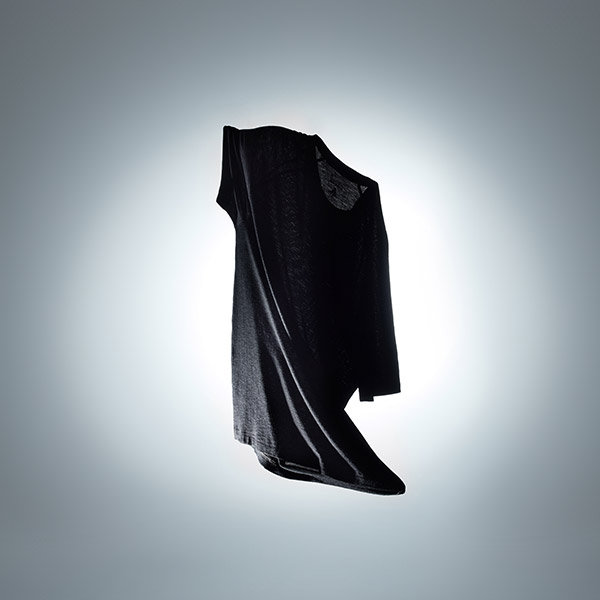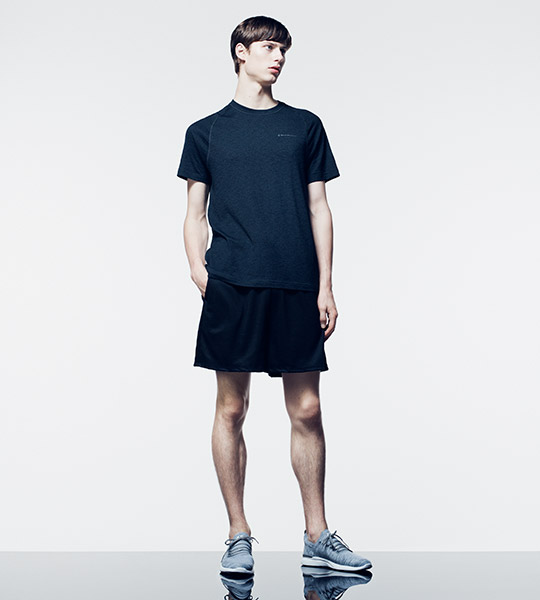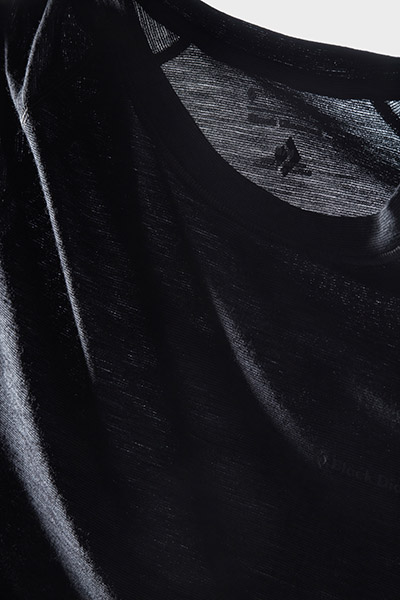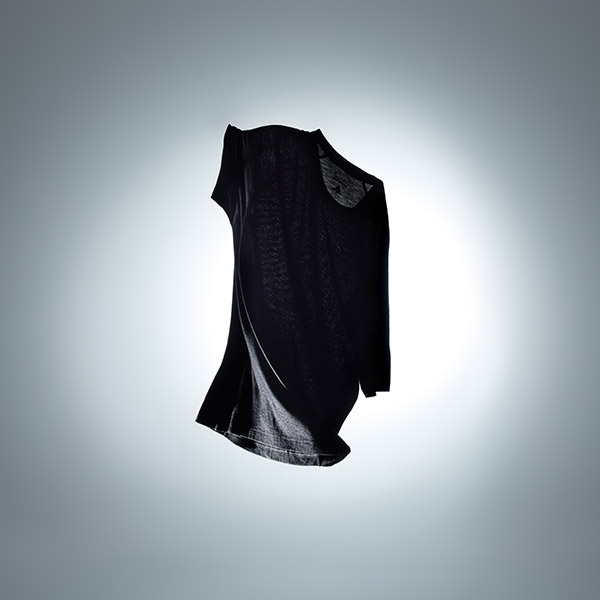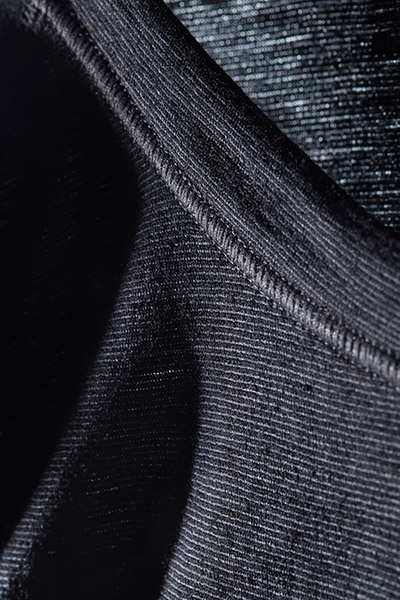 "Black Diamond Equipment supports the world's most demanding users who constantly push the boundaries so we chose Merino wool - the original performance fibre - given its versatility, durability and natural performance benefits."


The Rhythm Tee sits well amongst Black Diamond's high-performing quality gear, but it also aligns with the company's consciousness of their environmental and social responsibility.
"Along with its environmental credentials of biodegradability and renewability, Merino wool lends itself to our brand's need for multifunctional design," says Bush. "Our athletes and staff have tested the Rhythm Tee extensively backcountry skiing, climbing, hiking and running. Universally everyone is impressed with its properties of thermoregulation and odour management, which is natural to the Merino wool fibre and ground-breaking Nuyarn innovation and technology."


The Rhythm tee is all I've been wearing for the past year and a half on all my runs. It's soft to the touch, very light and breathable, and has plenty of stretch to not hinder movement. It also doesn't smell so it's the perfect shirt to bring along when traveling light.


Why Black Diamond Athlete Joe Grant runs in wool


1. Can you describe the weather conditions you've faced whilst running and what you can do to prepare for them?
Living in Colorado, I experience a broad variety of weather conditions from dry, hot summers, to snowy winters, and everything in between. The more versatile my gear is the better. Wool is very effective in helping me regulate my temperature in these weather variances. It performs flawlessly in the hottest conditions (wicking moisture away from my body and keeping me cool), as well as in the cold providing warmth and insulation. That range of performance helps considerably in simplifying my gear and preparation.
2. What do you wear next-to-skin and how is it effective?
Next-to-skin; I wear wool exclusively for all my activities in the mountains. It meets all my criteria for a high performance garment. It wicks moisture effectively, helps regulate temperature in a wide variety of conditions, dries quickly, and it's soft and comfortable against my skin.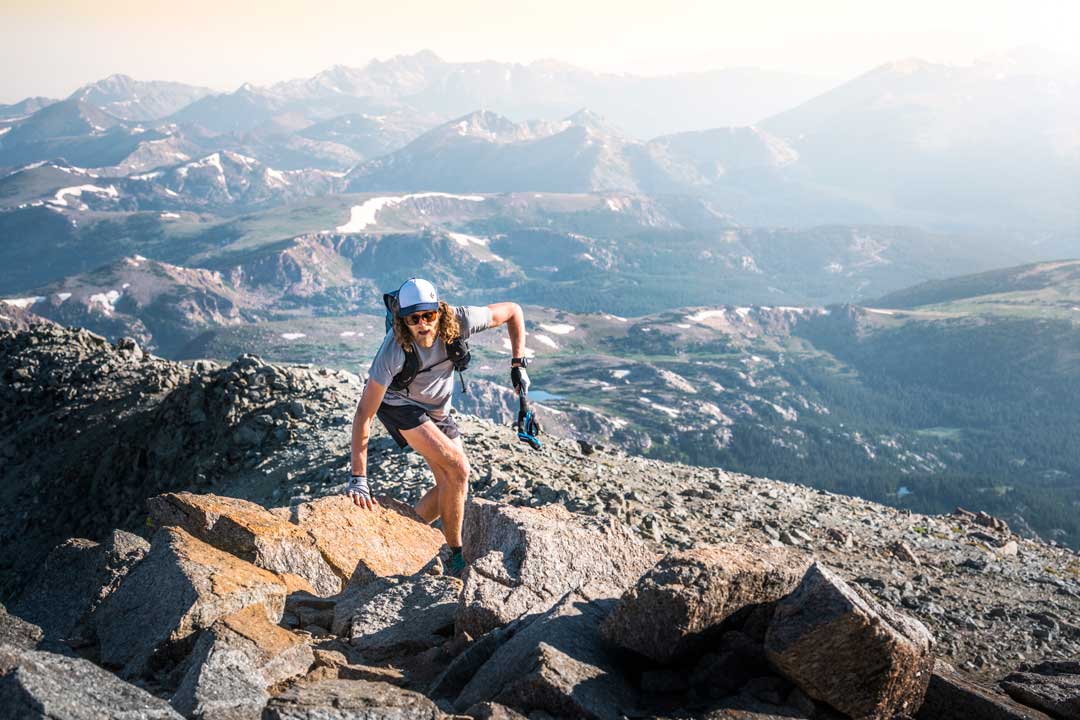 3. You've trialled the Black Diamond Rhythm tee; tell us how it feels on a run, from the time you put it on to the time you take it off.
The Rhythm tee is all I've been wearing for the past year and a half on all my runs. It's soft to the touch, very light and breathable, and has plenty of stretch to not hinder movement. It also doesn't smell so it's the perfect shirt to bring along when traveling light and I can wear it day in day out sometimes for several weeks straight without needing to wash it.
4. How does running in nature affect how you shop for your gear?
I prefer wearing natural fibres rather than synthetics. To me, it's a better complement to the activities I like to do, and feels the most comfortable to wear.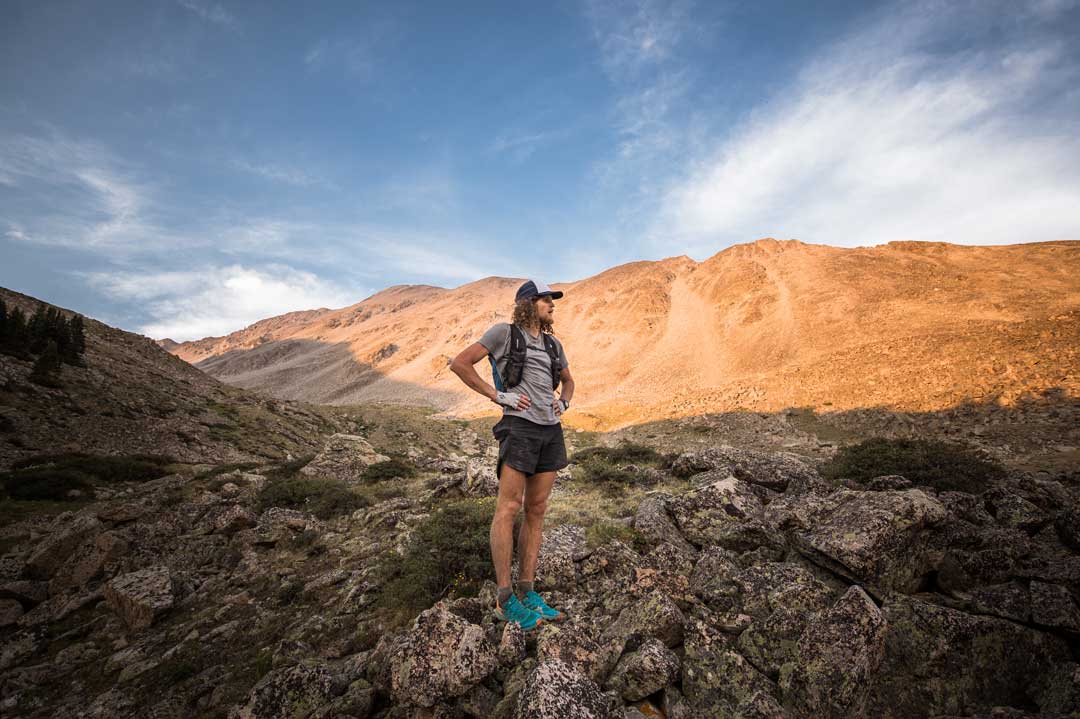 5. You've probably tested out a huge range of gear – and worn it out too – what are the must-haves on a long run?
I always try to choose gear that I can forget about when I'm out in the elements and that doesn't hinder the experience. Some of the key features I look for are comfort, durability, and versatility. A good pair of shoes well suited for the terrain is essential. Another must-have is a good pair of shorts and t-shirt that wick moisture effectively and don't cause any chafing. I nearly always bring a light jacket (windbreaker or waterproof) to deal with the changing weather in the mountains. If I'm going for a really long run, I'll pack a headlamp, water, food, and maybe an extra warm layer in a running vest.
6. What are you looking forward to next, whether that be new gear or new adventures?
I'm currently down in the Grand Canyon doing some running and climbing, exploring different routes off of the main corridor trails. This summer I'll be heading to Chamonix, France, for some alpine objectives in the alps. For running gear, I'm currently working with Black Diamond on shorts, tights and socks, and I'm really excited about the designs we've developed thus far.