Première Vision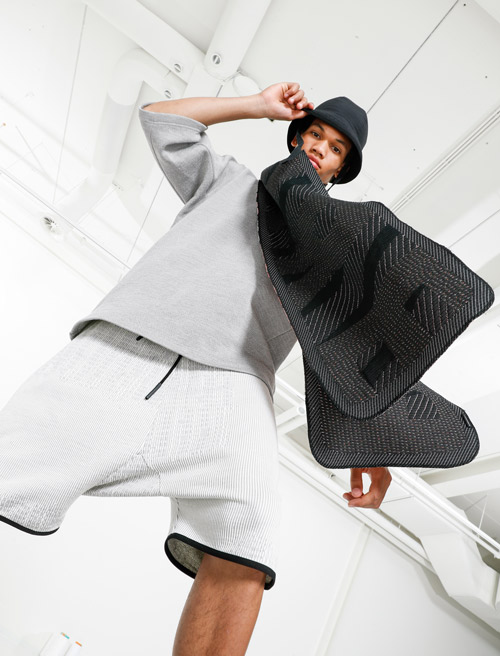 The Woolmark Company returns to Première Vision, Paris, September 17-19, highlighting Australian Merino wool as the conscious fibre choice in textiles and apparel, as well as latest innovative wool yarns and products. Visit us at Yarn Hall 6, Stand 6H50 6J51 and arrange a one-on-one viewing of The Wool Lab Autumn/Winter 20/21 and The Wool Lab Sport.
The Woolmark Company has collaborated with three fashion labels who are pushing the boundaries with textile innovation and design in a bid to reduce their environmental footprint.
Amsterdam-based textile innovation studio BYBORRE's SS20 True Colour capsule collection is underpinned by environmental considerations, using undyed Merino wool to appreciate this natural fibre in its purest form.
Leading fashion designer Phillip Lim has continued his long-standing relationship with The Woolmark Company, with his label 3.1 Phillip Lim committing to increasing the use of natural fibres within its collections, with 73% of the collection crafted from Australian Merino wool. Phillip Lim has pushed the boundaries of traditional wool fabrications, creating a number of items made from wool denim and wool shearling - the latter on show at our stand.
Collaborating with Come For Breakfast, The Woolmark Company will also show pieces from the Italian label's latest collection, including items which use the latest digital printing technology - an innovation which offers a reduction in chemical and water usage, the opportunity to use natural inks/dyes and minimising the amount of fabric waste.
The Woolmark Company in partnership with Vogue Business will be presenting two exclusive seminars on the future of fashion. Both seminars are free to attend and will be help in the Innovation Talks Area in Hall 3.
Is upcycling the future of fashion?
Tuesday September 17, 1pm
The panel includes lifecycler and Woolmark circular design consultant Kjersti Kviseth.


The future of fabric:
Wednesday September 18, 1pm
The panel includes International Woolmark Prize winner and fabric innovator Edward Crutchley.
An essential event for the entire textile industry, Première Vision Paris is comprised of six shows, each dedicated to a sector: Première Vision Yarns, Fabrics, Designs, Accessories, Leather and Manufacturing. From fibre choices to fashion manufacturing, the show focuses on diversity and exchange, drawing industry professionals from all around the world. Designed to be highly effective and complementary, Première Vision Paris makes it possible to focus efforts at a strategic moment, and benefit from the many advantages of this highly influential professional event.