---
Gone are the days of wool being a winter fibre. At Pitti Uomo, lightweight Merino wool was highlighted as the fibre of choice for Spring/Summer, as Janet Prescott reports.
Pitti Uomo 92 was a cheerful expression of current menswear attitudes. The hashtag boompittiblooms of this season's Pitti Immagine set the colourful scene at Pitti Uomo, created with artistic graphics of floribunda outlined in bold. It could be a shout-out to the energy and fun of 1968, though the scene for Spring/Summer 2018 could not be more different as gaps between cultures, genders and ways of life converge and reform, and customers look for originality, high quality and fun with a conscience, criteria fulfilled by Merino wool and luxury natural fibres.
For 2017, Australia was invited to be Guest Nation at Pitti Uomo 92, supported by Fondazione Pitti Immagine Discovery and The Woolmark Company. The eight Australian labels caused quite a buzz and were introduced to the press by the Australian Ambassador to Italy. Each label included Merino wool in an important way, introducing wool to their very individual high-quality collections, inspired by surfing and beachwear, while others featured sophisticated casual menswear with chic idiosyncratic styling.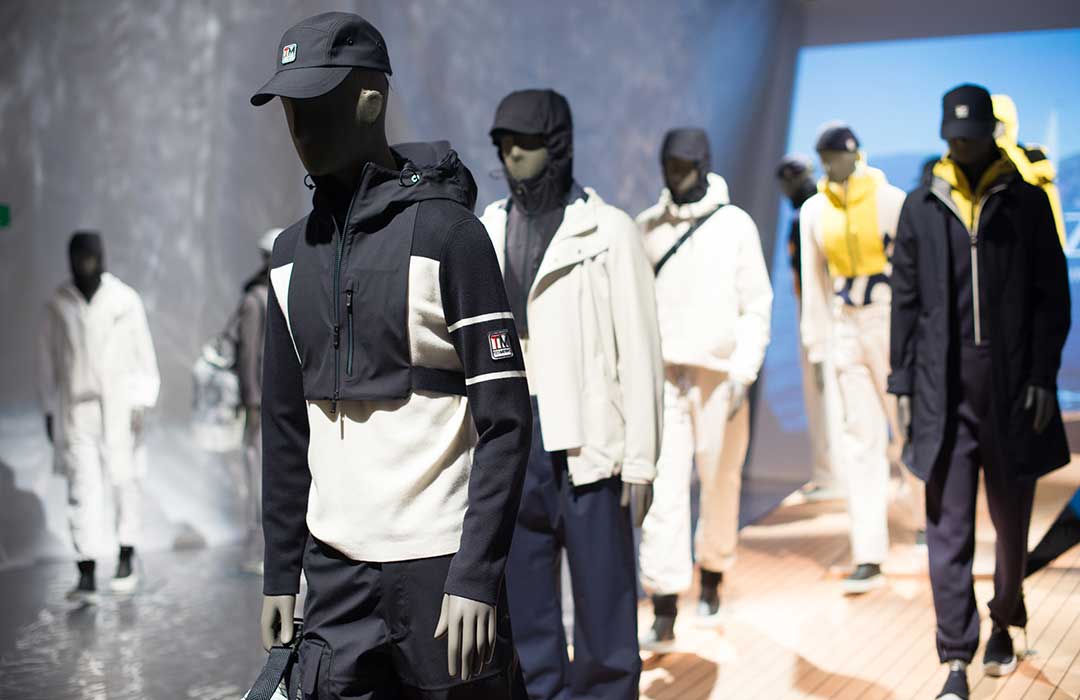 TECHMERINO™ by Z Zegna.
This has ramifications for fashion in general. Colourful, dramatic and practical designs using wool in tandem with other naturals and high-tech elements resulted in both sporty and ultra-cool sophistication, a strong message for Spring/Summer 2018, as per The Wool Lab predictions. They prove wool's relevance to warm weather and athleisure, appealing to a young demography. Funky designs from Z Zegna – the iconic brand's label blending streetwear and serious sportswear, featured the revolutionary developments of TECHMERINO™, already transforming the view of wool in a most exciting way.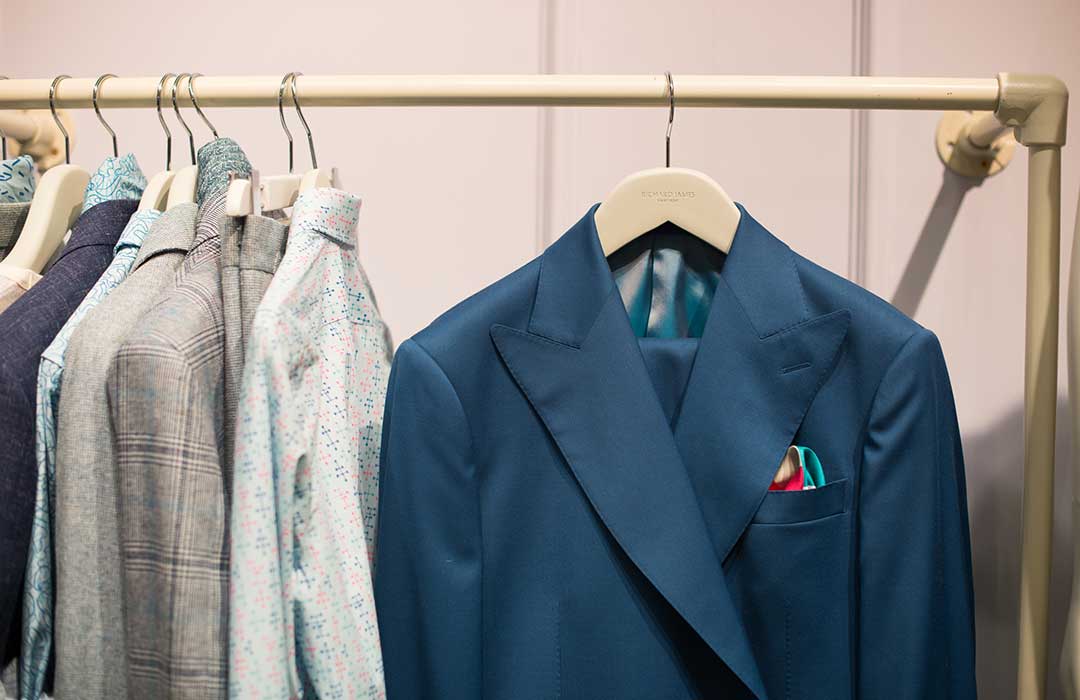 Mixing up genres was another highlight: jackets in colourful summer tweeds, fancy checks and stripes with seersucker and gingham patterns with slubs and contrasts. Colours ranged from pink, cream, green, ginger and brown to underplayed Japanese collections which tended to favour natural fibres in a more subdued tone. Designers favoured blends of wool, silk and linen - a favourite combination for colourful knitwear with large single motifs.
Designer shows indicated how important fabrication is to fashion, from star creatives JW Anderson, Alanui, Yoshio Kubo and Off White's Virgil Abloh. In addition, Vitalis Barberis Canonico opened its impressive archives of wool samples, named Fabric Tales, for fashion professionals, while Lane Rossi celebrated 200 years of marketing its luxury fabric, a timely reminder to designers and buyers alike.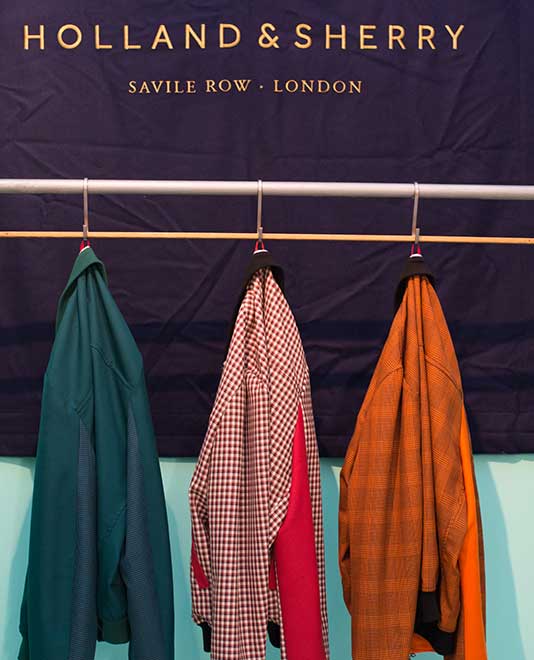 Bright Merino worsted blousons developed by Due Soli with Holland.
A pop of fun was found in top-end fabrics: Due Soli's pure wool blouson designs in bright colours, made with Holland and Sherry wool worsted fabric, while PS by Paul Smith surprised with lollipops and giant octopus images on various garments. In a nod to more simplistic styling, Japanese urban chic favoured plain and simple worsted for a suit in ginger-coloured Merino at Camoshita, United Arrows. Pringle of Scotland recognised the power of exclusivity; sweaters with a small, self-coloured Merino seal at the bottom of 100% wool luxury sweaters.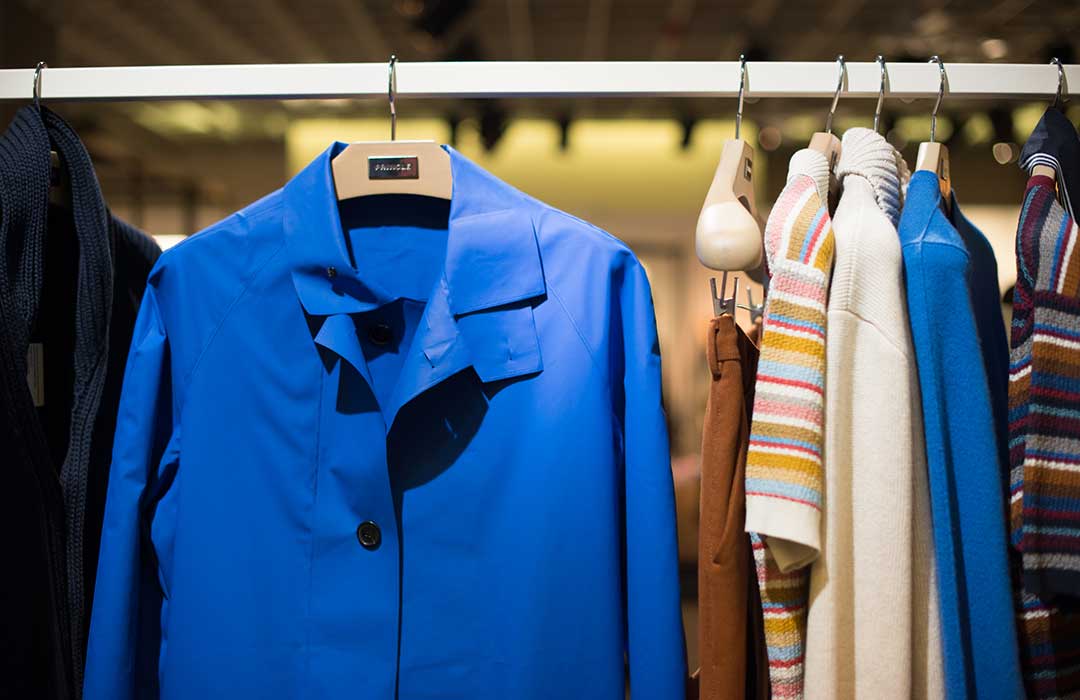 A bright blue wool rain coat by Pringle of Scotland.
Accessories for men are flourishing, from start-ups and pop-ups to revered classic labels, including fabric shoes and sneakers and light summer sweaters, which is all good news for wool. A soft round-neck sweater in powder pink Merino could be joined by a substantial large pure wool knitted throw on a chilly night.