---
Youth and modernity was the vibe at Premiere Vision SS2020 with technology providing enhancements to natural fibres and colours, textures and fibre quality all speaking of a new wave of aesthetic appreciation.
Colourful, light and smart fabrics made for contemporary life drove the designs for women and men at Premiere Vision SS2020 in Paris. It made the offer modern and young. The wide-ranging show of textiles from fancy to high-tech served to show how the various categories of clothing and design are overlapping. Wool was well up with the themes, appearing in sectors from the finest suitings to the most wearable scientific advances.
Red, orange, pink, pale blue, yellows and bright sweet wrapper tones rendered the hall light and airy. With a section on wearable fabrics and sporty developments particularly well patronized showing how the barriers between various ways of living are becoming more and more irrelevant.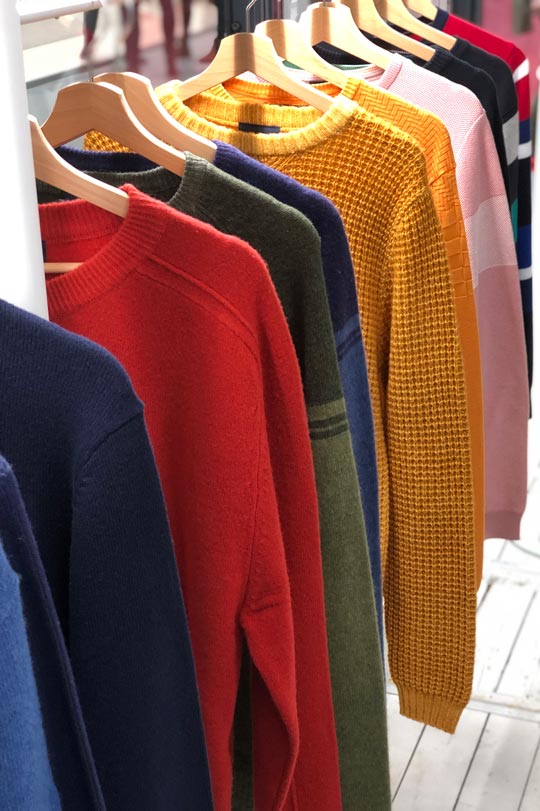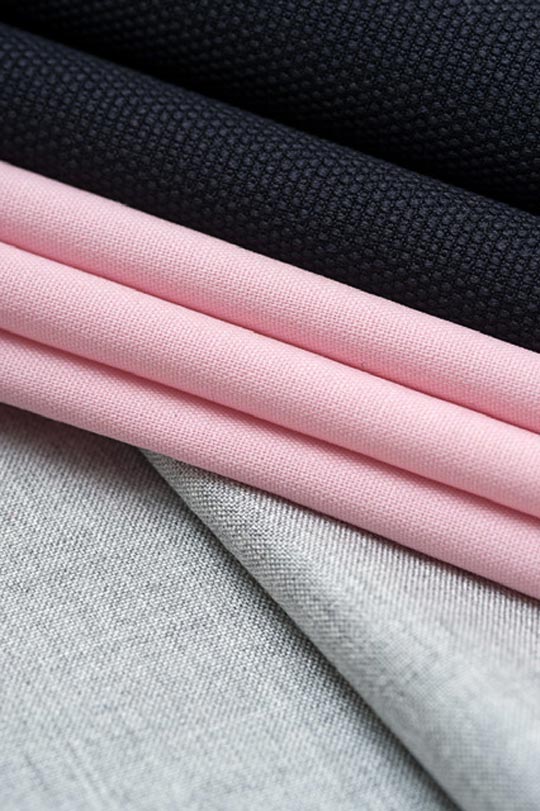 Colourful, light and smart fabrics in bright sweet wrapper tones lifted the mood of the hall and epitomized the burgeoning overlaps of various categories of clothing and design.
Areas where Merino wool tee shirts were enhanced by graphene; where virtual reality equipment could swap one's body with that of your partner opposite; and mannequins which had elements of movement to enable accurate envisaging of items from medical to fashion showed the further reaches of science and design feeding off each other.
This all showed fashion was being empowered by new developments. Men's suitings in colourful patterns, reactive membranes to overpower the elements, ways of blending disparate fibres together to make something new; it seemed that every stand had a story to tell, or a chapter to add to the overall tome. Tartans, re-coloured for summer, embellished tweeds with embroidery and fancy constructions, satin fabrics and shiny silks, wool blended with other naturals, wool for endurance sports as well as cycling and running.
The economic situation of many international markets is still in the balance. The prices of some raw materials, including wool, are rising but the industry is resourceful.
"We are facing some challenging times in the price of wool; we must communicate with our customers to explain that the market is forcing price rises on us," said CEO of Yunsa, Turkey's major wool users, Nuri Refik Duzgoren. "We do have more wool blends this time and customers are forcing us along this path. Europe is undoubtedly our main focus, but we are market seeding in China with our creativity and we have to remain competitive.
---
"We have to communicate wool's qualities to our customers in the right way, all of us, to explain to them the advantages of wool."
---
Chinese wool mills at Premiere Vision, with big production and international markets, can be seen as a bellwether of demand. Nanshan, one of the largest, showed worsted fabrics in pure wool and some qualities blended with cashmere and silk. Tony Connor, Nanshan representative in the UK, referred to the growing trend for bespoke across all markets. "We're delighted that tailoring is coming back. We would rather invest in the quality of wool, not only does it perform better, it actually makes up better; it is a better product and it can be personalised in traditional British sartorial style."

Shandong Rui Marketing Director Leo Liu reported European and American demand for fabrics in high percentages of Merino; mixed with 20 silk/ 10 Lycra; or with polyester and linen, with customers wanting shine in jacketings for 2020.
Ray Han Sales Manager of Sunshine stated: "As we are a wool mill, we will always favour wool, and this time we have seen European customers choosing blends like Merino/linen and wool/cotton.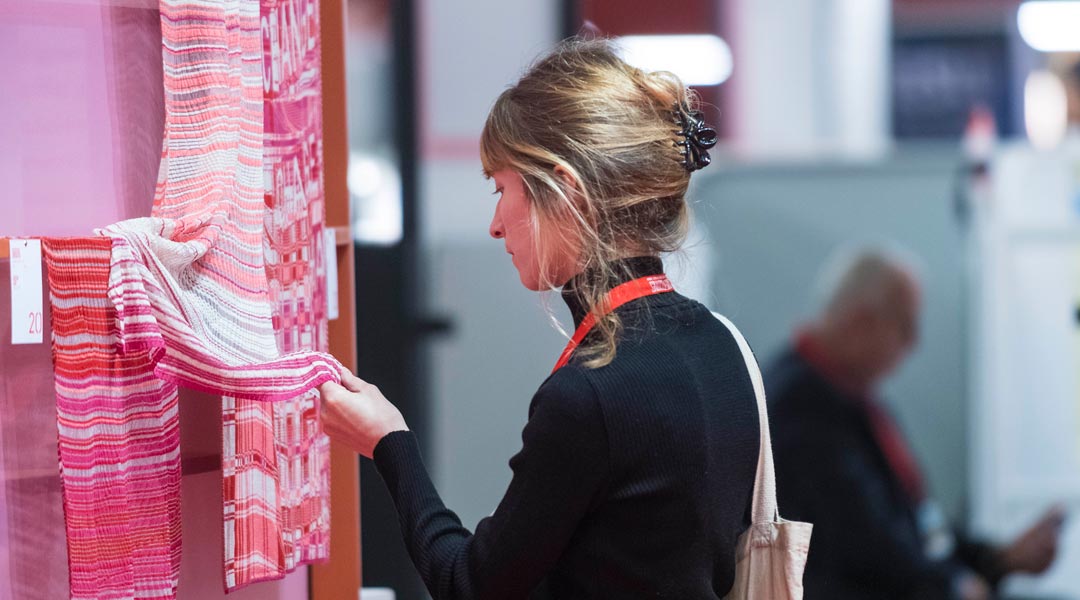 The wide-ranging show of textiles from fancy to high-tech served to show how the various categories of clothing and design are overlapping.

Britain's UKFT stand is an informative collection of fabrics, showing the more unusual, complex and original fabrics from the British mills. The range has many precious fibres, mainly natural in origin and predominantly wool, often mixed together for particular effects of colour, texture or complexity. Beryl Gibson, the power behind the selected fabric, talks buyers through trends, this time including sustainability, examining wool weaves and silk jacquards, smooth summer suitings and bright, sophisticated colour combinations which characterise the display, famous names all, many of them chosen by couture houses and famous brands.
The travel suit is fast becoming a staple of high quality, Holland & Sherry's Ecotraveller range a case in point, with a 100 per cent wool, 230 gms described as 'a worldwide weight' including a super 170s 220gms lightweight Merino in the new, more muted blue for the season. A new jersey is aimed at deconstructed jackets for relaxed tailoring which is appealing to a young generation.
Where there was youth and modernity, there was wool and demand for high quality Merino.