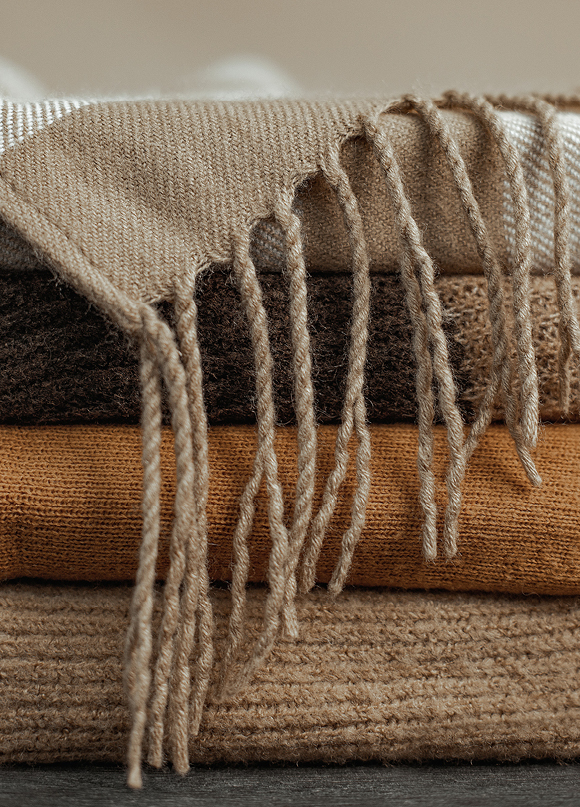 Accessories are no longer a decorative or extra element, but a fundamental piece of our wardrobes. Protecting us from external agents or to warm us in the colder seasons, the innate characteristics and benefits of wool accessories make it the most suitable fibre for this purpose.
The wool accessory in all its forms provides boundless aesthetic potential and indispensable utility when paired with the latest technologies, becoming a functional and integral wardrobe staple.
Login or register to view the full collection of swatches.
This content is available to registered users only.