---
Posing the question 'what's next for fashion textiles', Milano Unica made a good stab at answering this, as Janet Prescott discovers.
Sustainability has been one of the major themes of the season, and its importance was well and truly confirmed at Milano Unica, endorsed firmly by themes and fabrics in the trend area, individual collections and by the high-profile opening ceremony. A special section devoted to sustainable fabrics in the Trend Area underlined its importance. Sustainability as a major driver can only be of advantage to wool. The message: Save the Planet included video and trend installations.
Italian textiles have been increasingly successful in the past season, a theme common to exhibitors whose numbers were well up on last year by 14%, and foreign visitors up 10%. The recent demise of Silvio Albini, the previous Milano Unica president led to a heartfelt tribute by present president Ercole Botto Poala to the leading entrepreneur and strategist who had been intimately involved in Milano Unica's direction and changes.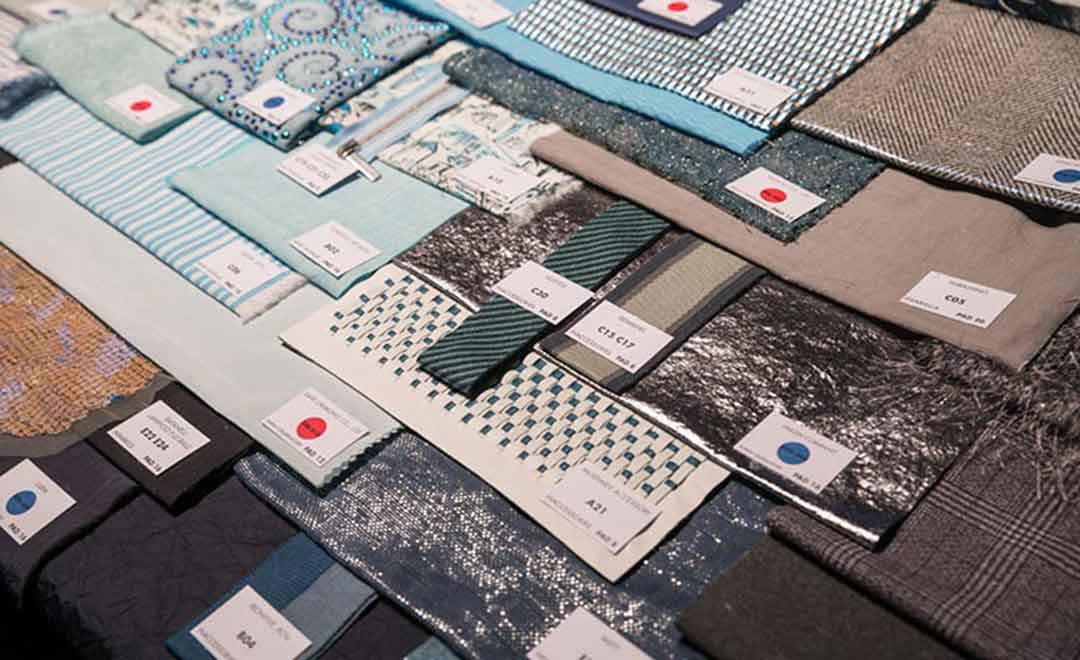 A special section devoted to sustainable fabrics in the Trend Area underlined the importance of sustainability.
Paul Smith, back at Milano Unica after an absence at the edition in July 2017, spoke of the need to convince young men to wear suits by accessorising them in a different and innovative way.
This sentiment was echoed by The Woolmark Company's Global Strategic Advisor Peter Ackroyd, who said: "Technical fabrics for the athleisure look sit well with retro suitings for a more casual approach to formal dressing."
Fashion tech was the second main theme identified as defining the season. Both of these, sustainability and technology, point to why Merino wool was prevalent in this year's high-value, high-profile summer collection. Presenting Vitale Barberis Canonico's 'Supersonic Man', the designers pointed out the versatility of summer wool for the traveller, elegance allied to resilience, crease resistance, with natural stretch - the techno fashion element.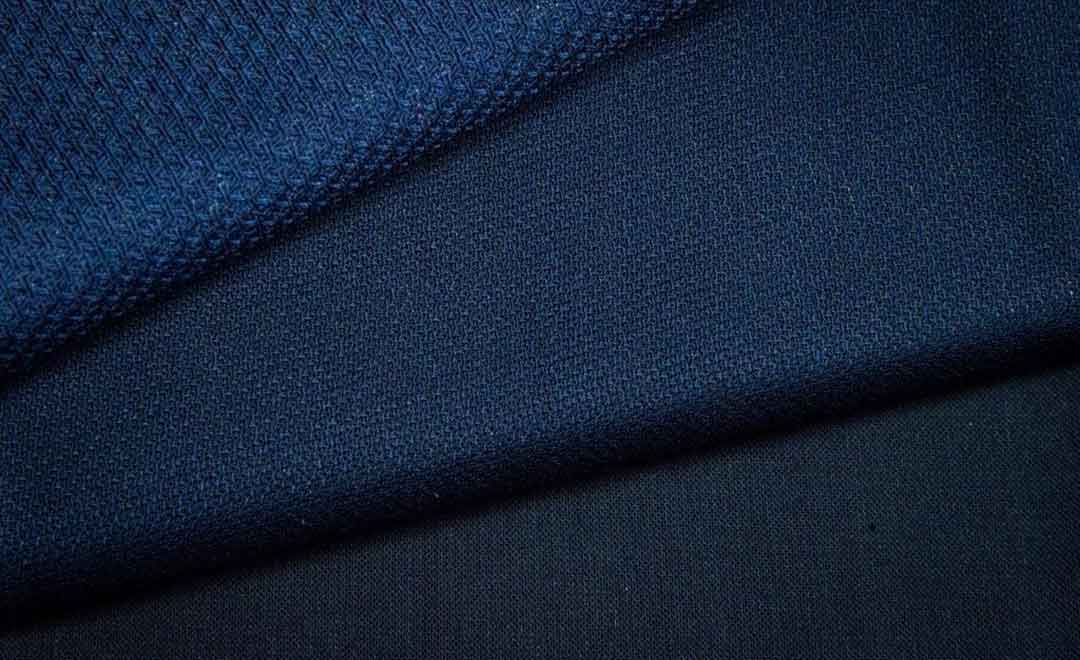 Vitale Barberis Canonico's 'Supersonic Man' range.
Generally, the trend for Summer 2019 was towards clear-looking fabrics with definite graphics: sand colours embellished with stripes and checks, well-defined gingham checks, stripes, and smart but relaxed suitings with a sense of fantasy. These raised the profile of traditional summer cloths by exaggerating some designs to fit in with the flamboyant mood of the new season. Others went in the opposite direction, with a vintage look and underplayed designs, often in micro form. As well as plain weaves, subtle geometrics were given a three-dimensional appearance by using irregular yarns.
100% wool was imaginatively used in original designs by Dashing Tweeds, who had called their imaginative cloths after romantically-named sea areas intoned musically each night in the BBC weather forecast. Said Founder Guy Hills: "For the summer months, we have found that little beats a fine Merino wool cloth for easy, crumple-free suits." Adding more open weave structures has led to an element of cooling to the cloths - "wool is a surprisingly cool fabric to wear. The threads actually absorb more moisture than cotton, dry faster than most yarns, and act as a full ultraviolet sun block."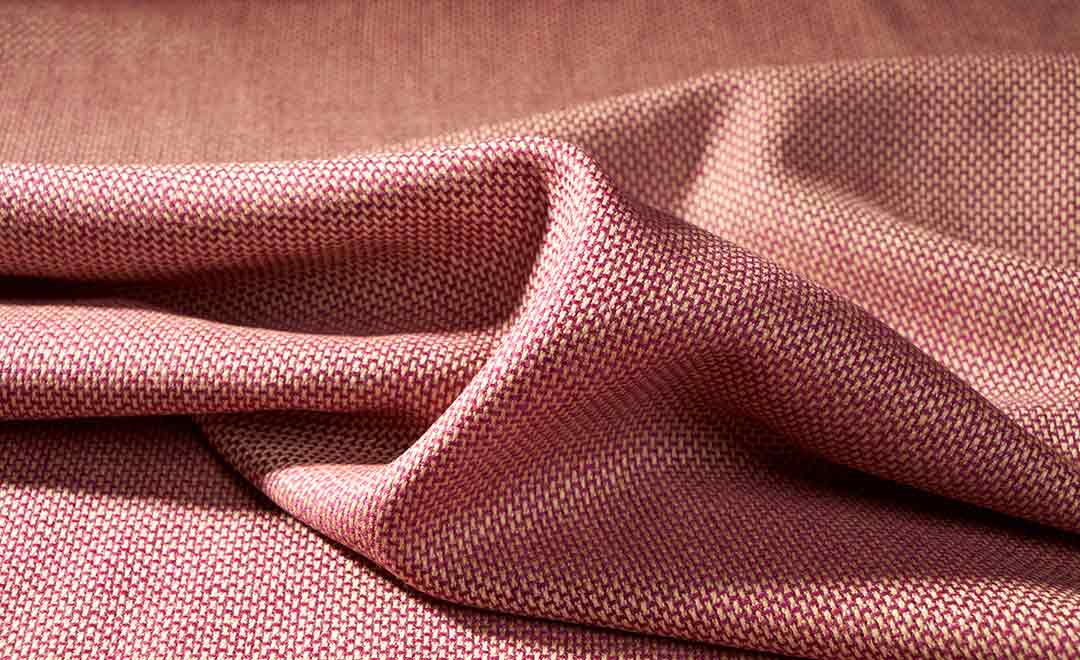 Lightweight summers wool cloth by Dashing Tweeds.
Colours are lively, light and airy, with touches of floral spring colours - pinks, greens, blue cream and white. Lanificio Angelico defined the season as one of movement, new Gorgomoro fabrics echoing undulating patterns in comfortable wool-based weaves, and referring to sustainability as the use of local soft water from the nearby Gorgomoro tributary, exploiting natural attributes.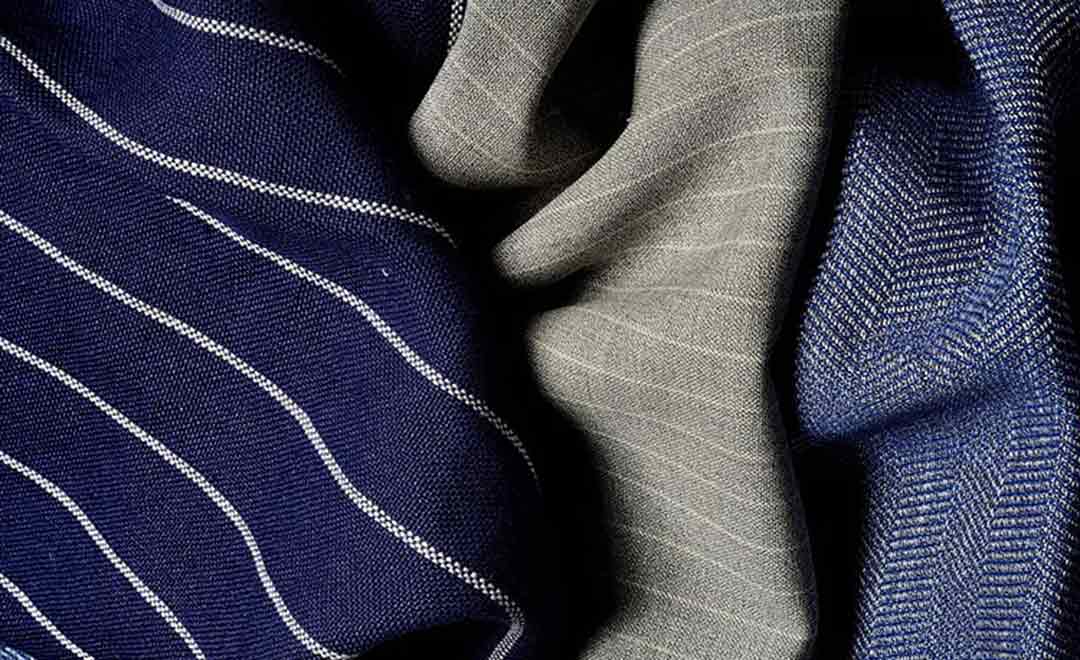 The Gorgomoro label made its debut, encapsulating the quest for comfortable wool-based stretch fabrics undertaken by Lanificio Angelico over the past few seasons, andis an homage to the stretch of the Oropa river in the Biellese Alps which provides the water used for the dyeing and finishing processes.
Leading British weavers were certainly embracing spring with lightweight tropicals, particularly at Fox with a new spring quality, Fox Air and an 'uptwist' 300gm travel suiting in dark and pastel hues, strongly resembling the finish and crisp handle of Fresco fabrics of yesteryear. Taylor and Lodge featured several suiting qualities from the archive in lighter weight blends of fine micron Merino, blended with summer kid mohair.
Joshua Ellis with a taste for the exotic, used summer wool as a major element. Revisiting successes, Dormeuil's Tonik quality sums up the suave style of the 1950s and 60s, as the fabric used for James Bond films, is revisited in pure Merino wool as a light contemporary cloth.