What is the Hong Kong Wool Resource Centre?
The Woolmark Company's Wool Resource Centre, located in Hong Kong, is a global hub for the fibre, textile and apparel industries to discover the wonders and versatility of Australian Merino wool. The engaging space is an environment born of clever, innovative thinking and includes a library, showroom and events space for knitters, weavers, spinners, retailers, fashion designers, students and visiting Australian woolgrowers who produce the fibre.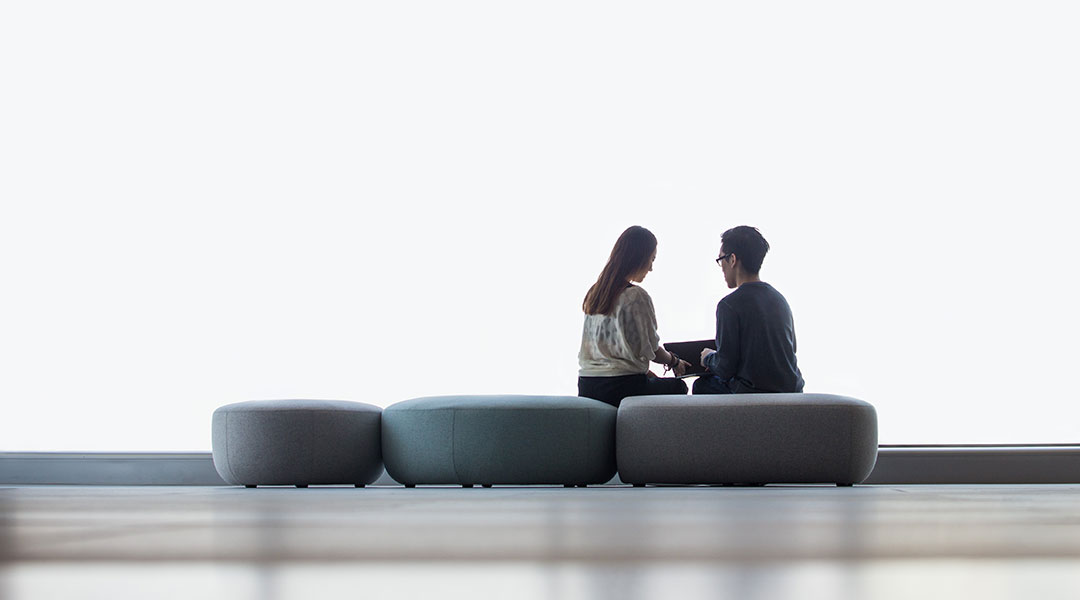 5 reasons to book the Woolmark Resource Centre
The Wool Resource Centre provides you with the research, knowledge and support you need most, from yarn cards, swatches and Woolmark licensing to the latest information on machinery, technology and supplier details.
By connecting the entire supply chain, we help you do business together. We inspire and inform through The Wool Lab – an innovative seasonal sourcing guide to the best wool fabrics and yarns in the world, and house materials about education and marketing programs including the International Woolmark Prize, Cool Wool and Woolmark Gold.
The overall goal is to share information with our partners about the natural benefits of wool so they can experience the fibre's exceptional qualities and generate greater commercial and creative returns.
A constantly changing schedule of events is designed to inform, excite and educate. An auditorium configuration can be created for presentations and panel discussions, while an exhibition mode allows for fashion and interiors exhibitions, art installations and more.
The research library doubles as a workspace for visitors to the centre and can also be used for meetings with guests.